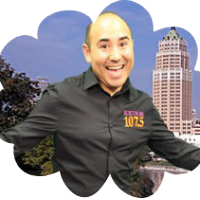 Baby J grew up in the radio business – he is second generation radio biz. Baby J has worked from the ground-up both on-air and behind the scenes. He has worked as a programming assistant,
promotions tech, audio production assistant & now a radio personality. Baby J enjoys entertaining audiences with his energy, charisma and passion. Baby J supports various charities such as Ronald
McDonald House, Children's Hospital of San Antonio, Susan G. Komen, ALS Association and Habitat For Humanity. Baby J is also involved in many 5K run/walks and Marches across the city. Baby J enjoys sports (WWE Fanatic), video games & movies.
What's Trending

Hollywood, CA – Thousands upon thousands of Selena fans were gathered at Madame Tussauds in Hollywood on Tuesday, August 30th. The people were waiting for the reveal of Selena's wax figure. Check out the photos and video